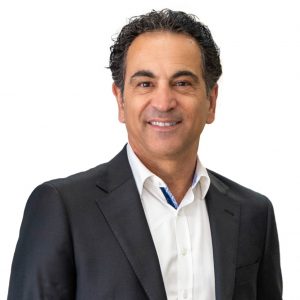 Michael has what might be an unrivalled background in client service – he began working in his family business as a console operator at the tender age of 12. It was then that he learnt the importance of looking after individuals, ensuring that honesty and politeness are the backbone of customer service. It also helped to form his philosophy that that remains to this day -a combination of hard work, good organisational skills and motivation will lead to success.
While in college, he deferred his studies in Mechanical Engineering at RMIT in order to take the family business overseas. At just 21, he was in charge of over 50 staff whilst managing the construction of 18 apartments in a multi-storey development.
When Michael returned to Australia in 1996, he set up his own construction and property development company, Anacon Homes (still active today). In October 2002 he began working in Real Estate, completing his Certificate 4 in Business (Real Estate) in 2005, and obtaining his Estate Agent Licence in May 2005.
Michael jointly acquired the Altona Meadows franchise office in February 2006, later opening a second office in Altona North in 2008. Using his leadership and people skills, he has worked hard to help develop and build the business, recently re-branding it to the independent brand name 'Hunter French Real Estate'.
He not only works in and serves the Western Suburbs, Michael and his family also live in the area. He believes that living in a community also brings a responsibility to help others – a value that he teaches in his two children on a daily basis. For 4 years, he was President of The Altona East Soccer Club, as well as being an enthusiastic coach of junior soccer teams in the area.