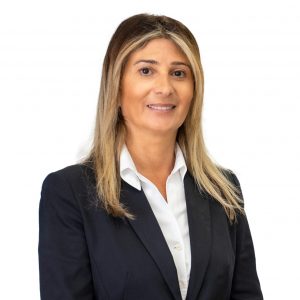 Born and educated in Europe, Kiki is an astute and business minded individual who plays a key role in the financial and mechanical sector of the Company.
Since migrating to Australia, Kiki has successfully completed courses in accounting and MYOB, as well as her Agents Representative. Furthermore, her love of fashion saw her completing a Diploma of Fashion Design, but has since moved into the field of Account Management in Real Estate. Together with her husband Michael, they have worked tirelessly as a team for many years to build the successful business that they have dreamed of creating together.
Kiki prides herself on her organisational skills and meticulous attention to detail, which ensures that Hunter French is run like a fine Swiss watch. Her level-headed approach to any issue is one of her key strengths, ensuring that each and every client is treated with exactly the same amount of respect and professionalism.
She loves travelling and fine dining with family and friends. Her spare time is spent enjoying life in the Altona region with her husband and her two vibrant young children.