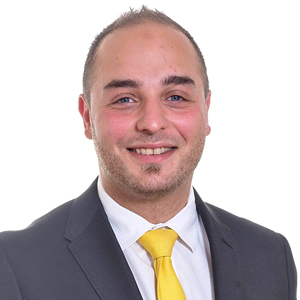 Taher El-Rafihi represents integrity, energy, hard work and creative service in every detail of your real estate transaction. Having worked in every aspect of the industry representing sellers, buyers, investors & developers in both the residential and commercial market. Taher has made a name for himself as being "The Agent to go to". His firm belief that technology changed the real estate game made him transform and develop a unique marketing method that aims at promoting a property . He utilises this through his unique marketing which aims to promote a property to the maximum amount of people possible.
On a personal level, Taher is a family man devoted to his beautiful wife & daughter. A fisherman by nature, a hobby which revealed the importance of patience and time in his life. Taher is also passionate about spending time with his friends, supporting the Carlton blues and meeting new people on a daily basis.
Taher is all about delivering the best possible results through great customer service, consistent communication, strong attention to detail and ensuring a positive experience for all parties in a transaction.